---
The Power and Simplicity of Tally, on CLOUD
Tally ERP version 9 is a product that retains its original simplicity yet offers comprehensive business functionalities such as Accounting, Finance, Inventory, Sales, Purchase, Point of Sales, Manufacturing, Costing, Job Costing, Payroll and Branch Management along with compliance capabilities for VAT (Value Added Tax). Our endeavor is to help your organization gain greater visibility in all areas of business, from daily operations to a strategic decision level, by making our solution work for you.Tally's ERP system adapts to the unique ways of your business, whether you are a trader, retailer, exporter, importer or a wholesaler. Use Tally ERP version 9 to manage your accounts, inventory, manufacturing, banking and so on.Tally ERP version 9 is a trusted accounting software that is used by over 1.3 million businesses worldwide.The overview of the modules is as follows: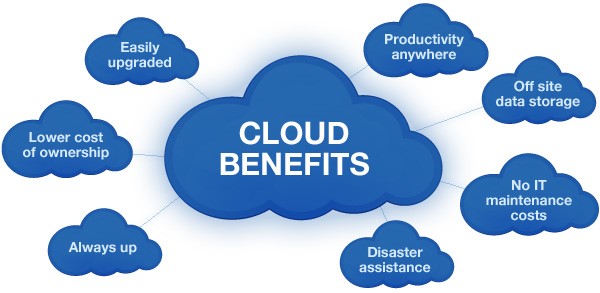 Finance and Accounting
Purchase
Sales
Marketing
Budgeting
Receivables
Payables
Costing
Funds Flow
Multi Division Consolidation
Assets
Inventory Control & Management
HR and Payroll
Business Intelligence
Multi-Currency
Multi Language
Tally ERP version 9 – Your Business Companion
---
Simplicity Install the software, activate license and start running your business on Tally within minutes. There are no prerequisites, procedures or set rules to follow. Speed Get real-time reports with just a click, such as balance sheet, profit & loss statement, stock summary and cash flow projection to name a few. These reports reflect any changes that are made in the data within fractions of seconds. Flexibility Tally.ERP 9 adapts to the ways of your business. Flexibility is provided in terms of simplistic configurations which help you to run your business in unexpected situations. Reliable Tally.ERP 9 is a resilient software and is immune to virus attacks of any nature. Your data is always safe, secure and up-to-date. It cannot be lost due to any sudden disruptions in the work environment or unreliable infrastructure. It is an end-to-end solution that factors in all VAT related mandates as and when required. Error detection and correction capabilities are built into the software. You can rely on Tally to record VAT compliant transactions, print VAT invoices and file VAT returns easily and on time. Starting from creating invoices to filing returns, Tally is your VAT compliance partner. Banking made easy for you Get rid of errors and other hassles involved in manual reconciliation with banking transactions. Reconcile your bank transactions with bank statements using Tally ERP version 9. You can print cheques from any bank with payment advice for the neater presentation of invoices to your suppliers and clients. What's more? Keep track of all issued post-dated cheque activities and generate cash deposit slips as well. Shift your Computerized Business to Tally You can shift your computerized business data from MS-Excel or any other software to Tally 's ERP system without disturbing your existing business routine. Tally ERP version 9 adapts to any business behavior with ease.
Tally on Cloud:
Presenting Tally on Cloud for the first time in Oman. You don't need to invest upfront in procuring a high configuration hardware nor on the software. Just pay a monthly subscription fee starting from RO 13 / Month/ User and start using the Tally software for your business, in a complete secured manner. You can access that data and work on Tally just from anywhere. Very secure and easy to set up. If you have multiple users for Tally in your company, there is no better way to maintain Tally than on the Cloud, the most secure way of securing your data. The data is also available and accessible round the clock and round the year and from almost anywhere with an Internet connectivity. Back up of your data is our responsibility.


Advantages and Disadvantages of Cloud Computing:
Cloud computing seems to be the buzzword of the current generation and more businesses are making the switch every day.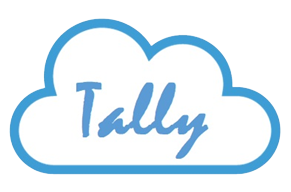 TALLY ERP on CLOUD Advantages
Easy implementation
Accessibility
No hardware required
Cost per head
Efficient recovery
Higher security
More reliability
No IT Maintenance cost
---
Top 10 benefits of cloud computing
1.The cloud has less operational issues, more reliable than owning a server
2.The cloud actually saves you money, you scale bigger as you grow
3.The cloud requires less capital, fewer startup costs
4.Cloud computing increases collaboration amongst your team
5.Cloud computing reduces your carbon footprint, requires less physical servers
6.The cloud is always on, you can just connect from anywhere
7.The cloud gives employees a better work-life balance, at times to work from home
8.The cloud has better security than local servers
9.The cloud makes it easy to control your documents and data, never in wrong hands
10.It's easy to implement